Overview
Cengage Higher Ed Marketing Instructor FXT project focused on bettering the faculty experience when reviewing, adopting, onboarding, and using Cengage products via cengage.com. The web efforts main focus was creating a simplified UI/UX experience for catalog search, sign-in, and global navigation.
Tasks & Goals
Create an easier path for discovery and adoption for new and existing Instructors. Simplify the search and sign-in experience, including developing a streamlined navigation menu to minimize task distractions.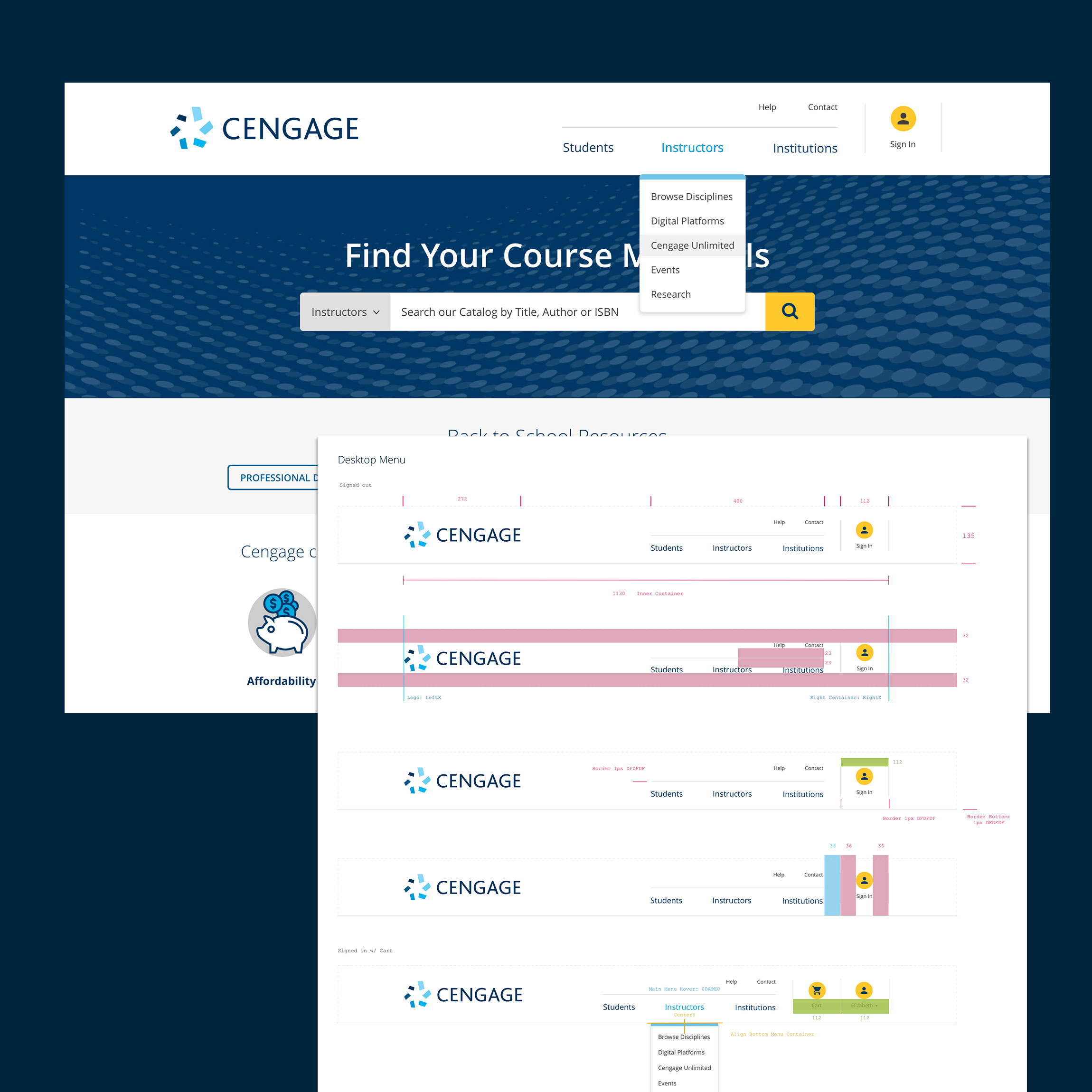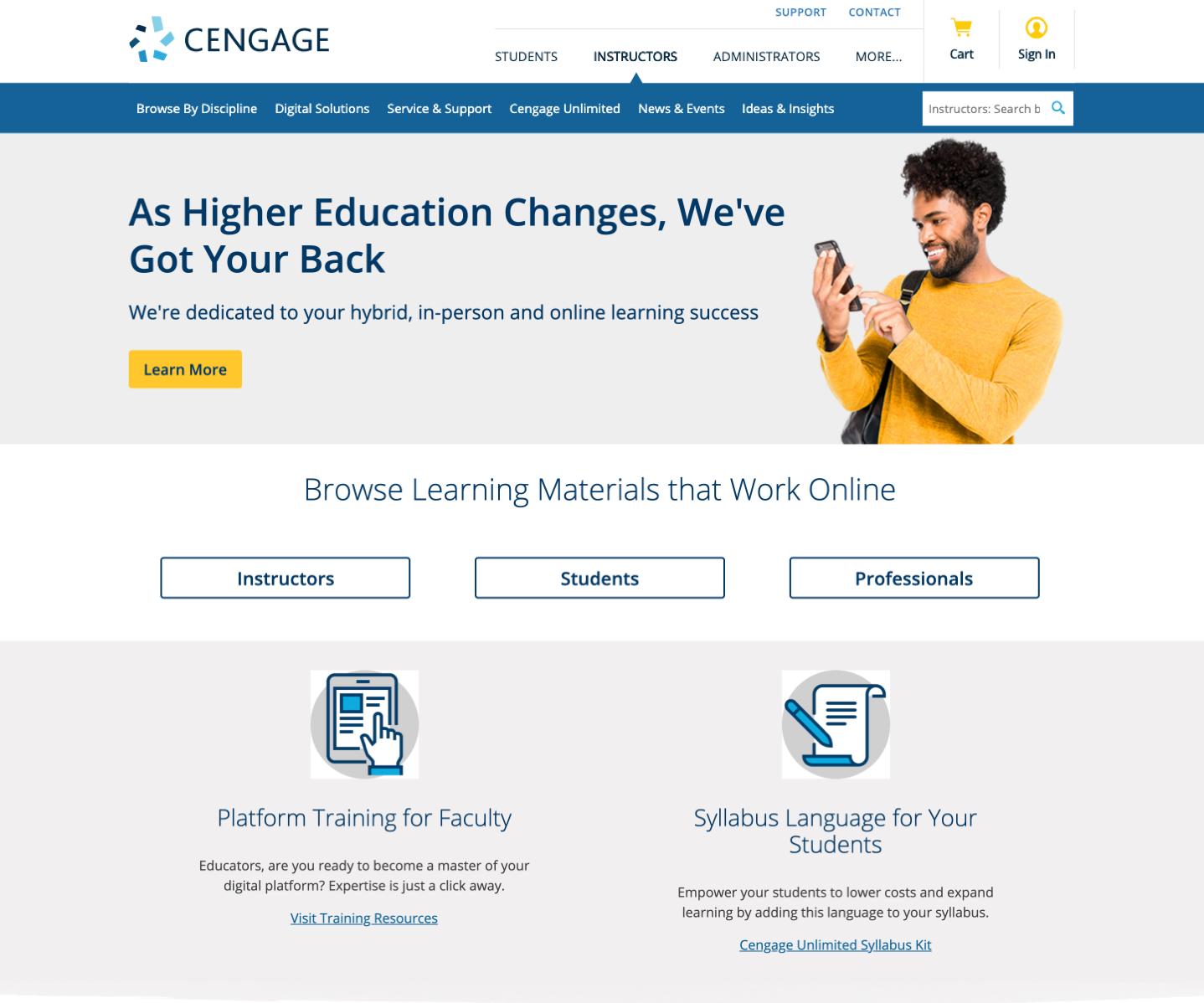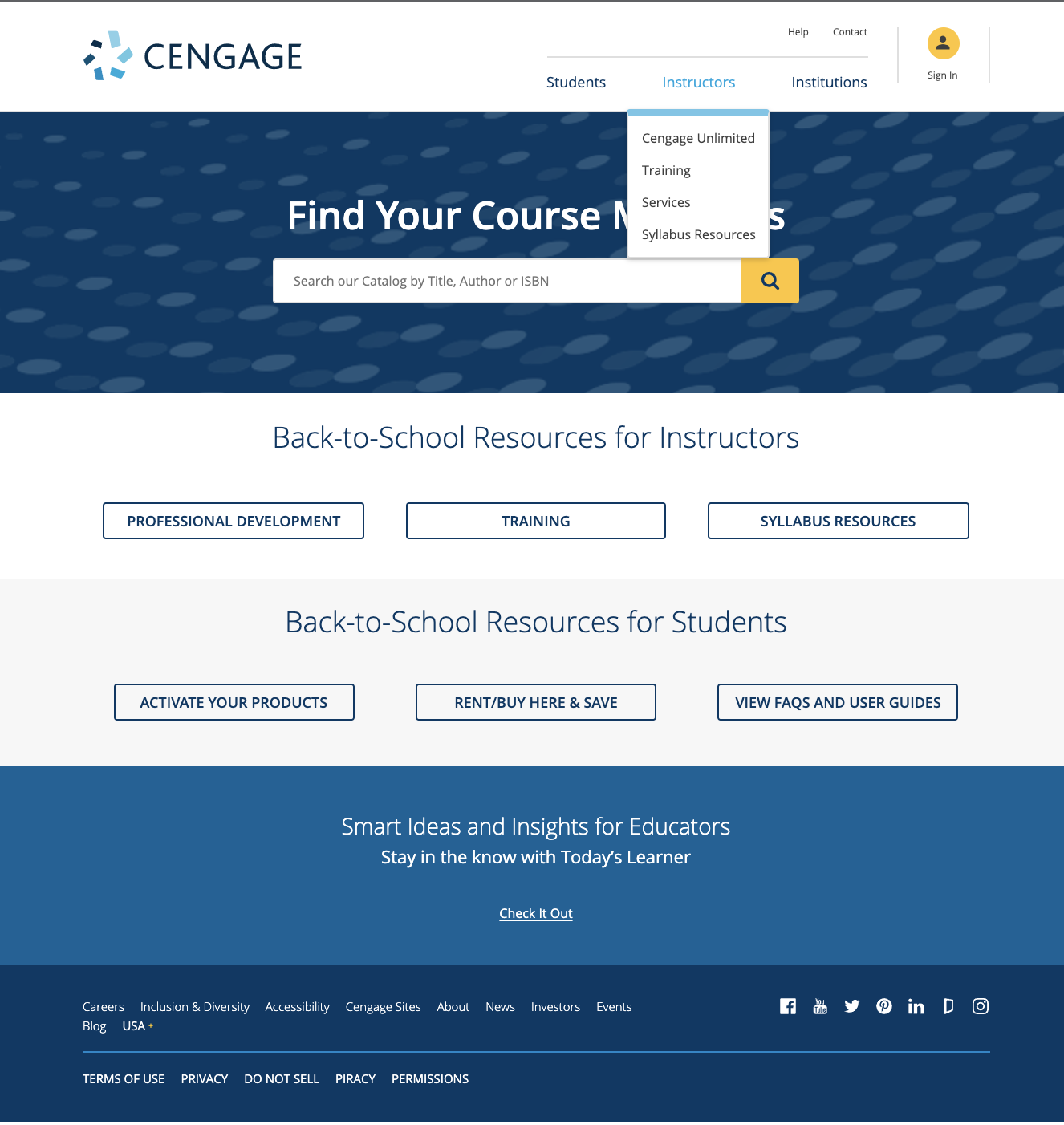 Component Designs & Specifications
New web components designed with updated UI. These elements were tested with the UX Research team and proven to increase ease for users and resulted in faster task completion.