Find My Pet
User Research & Design
Overview
Find My Pet is a mobile app product that allows people to track down wayward pets who may have become lost, ran away, or have been dog-napped. The system has two components: a dog tag that contains a small GPS transmitter; and a mapping application that allows people to locate the animal that is wearing the tag. The system will locate the animal within about a mile radius.
Tasks & Goals
Carry out user research to discover if there was a user need for a product like this. Identify the key user groups, identify the key tasks, set usability goals, develop a prototype and run a usability test before iterating on the design.
Role
User Research, Visual Design, Prototyping & Testing
Platform
Mobile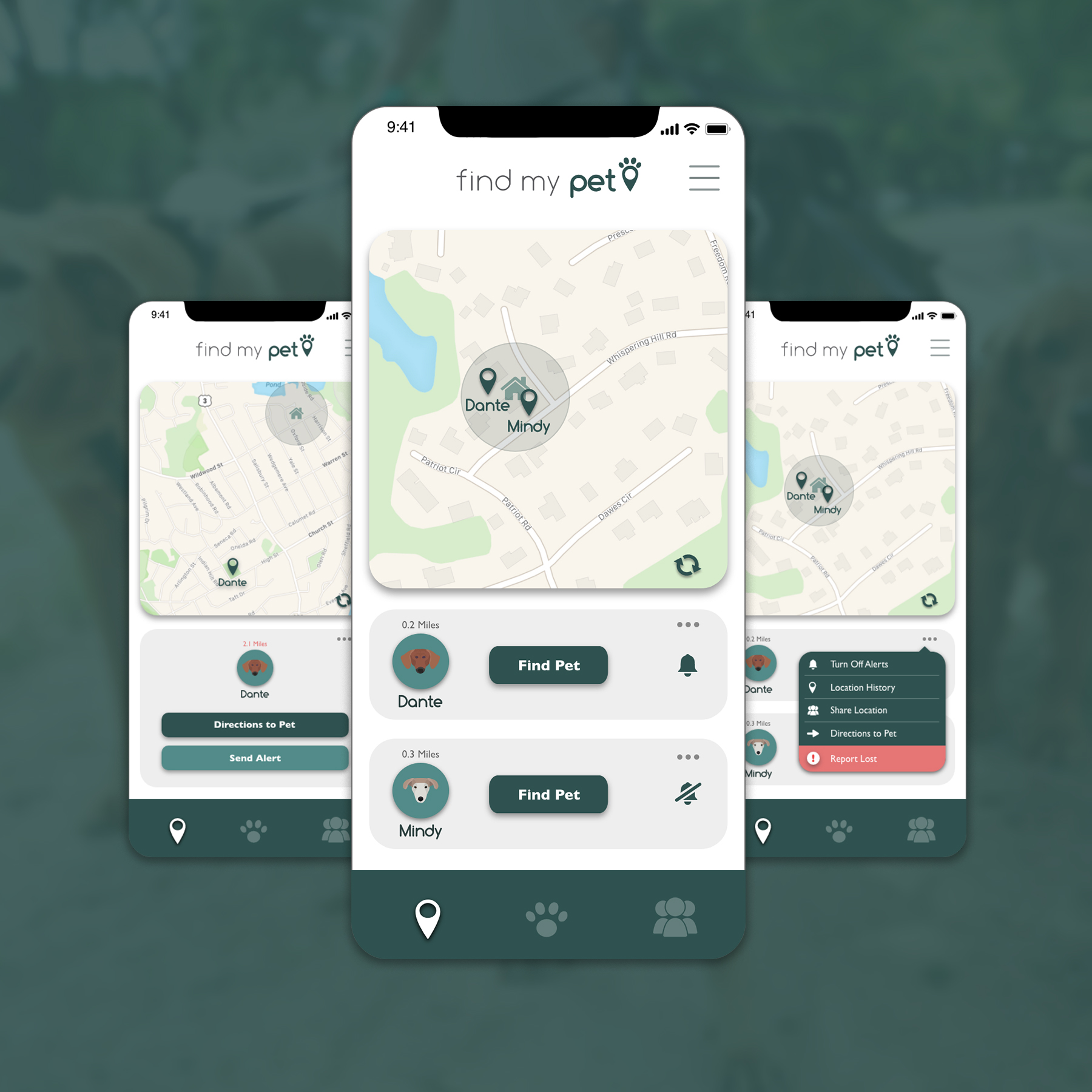 User Research
After gathering the data from 5 different user interviews, I conducted affinity mapping to identify common themes and problems. Based on the research, I was able to determine 4 main necessary tasks for all users as well as secondary tasks that would only pertain to certain users.
Primary Tasks
Live location of pets on map
Notification when pets have left/returned to designated area
Share location with other users (neighborhood friends/family)
Create pet profiles
Secondary Tasks
Create pet profiles
Best routes for locating pets
Chat functionality with other users
Send and receive "Lost Pet" notifications
Connect with local shelters when pets are lost
See other active pets in the area
Share social apps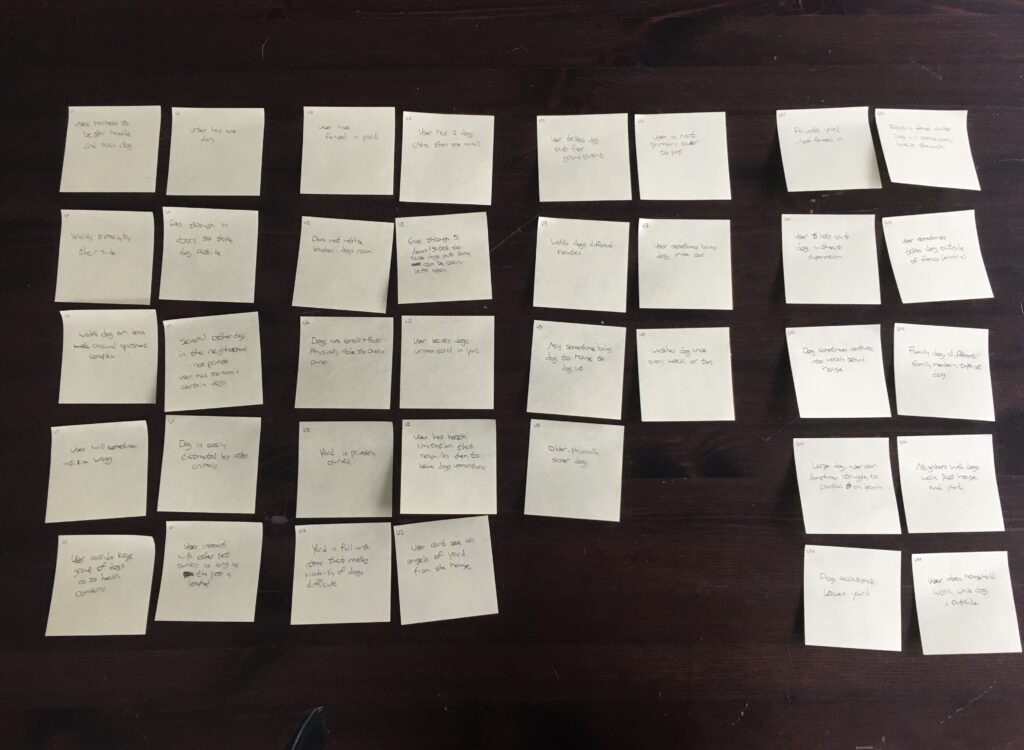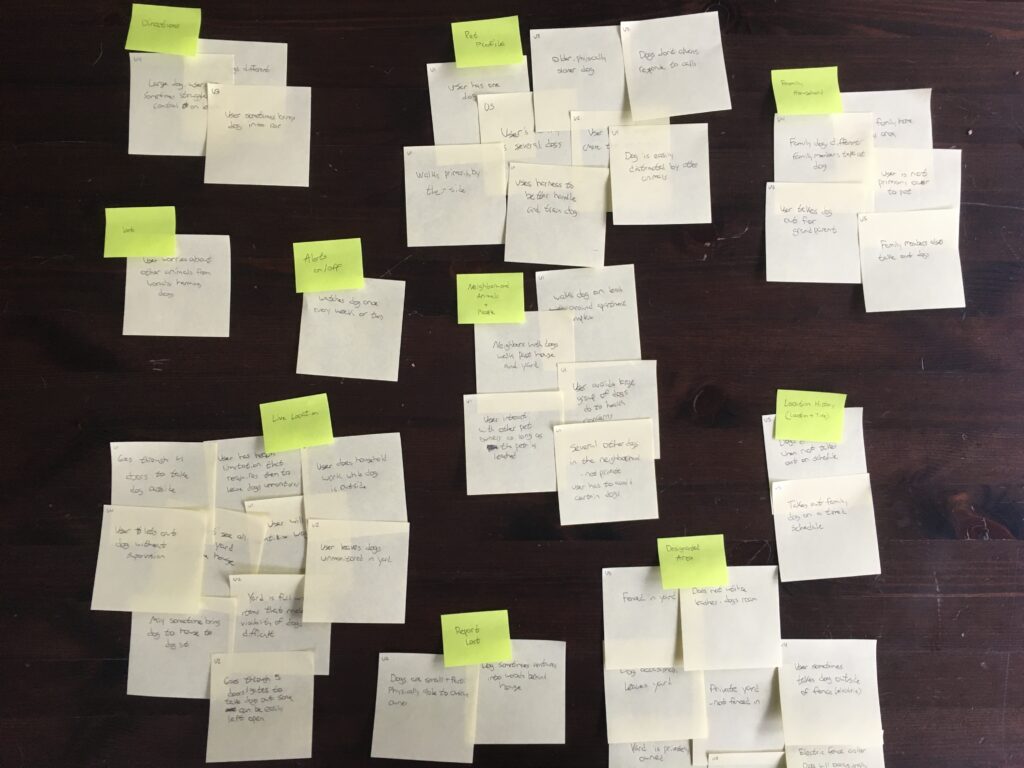 Personas
Using the data from interviews and survey results, I defined the three target group profiles Linda (Housewife, 61), Allison (Software Engineer, 23) and Kevin (Office Manager, 27) to better understand my main user groups and prioritize goals according to their needs.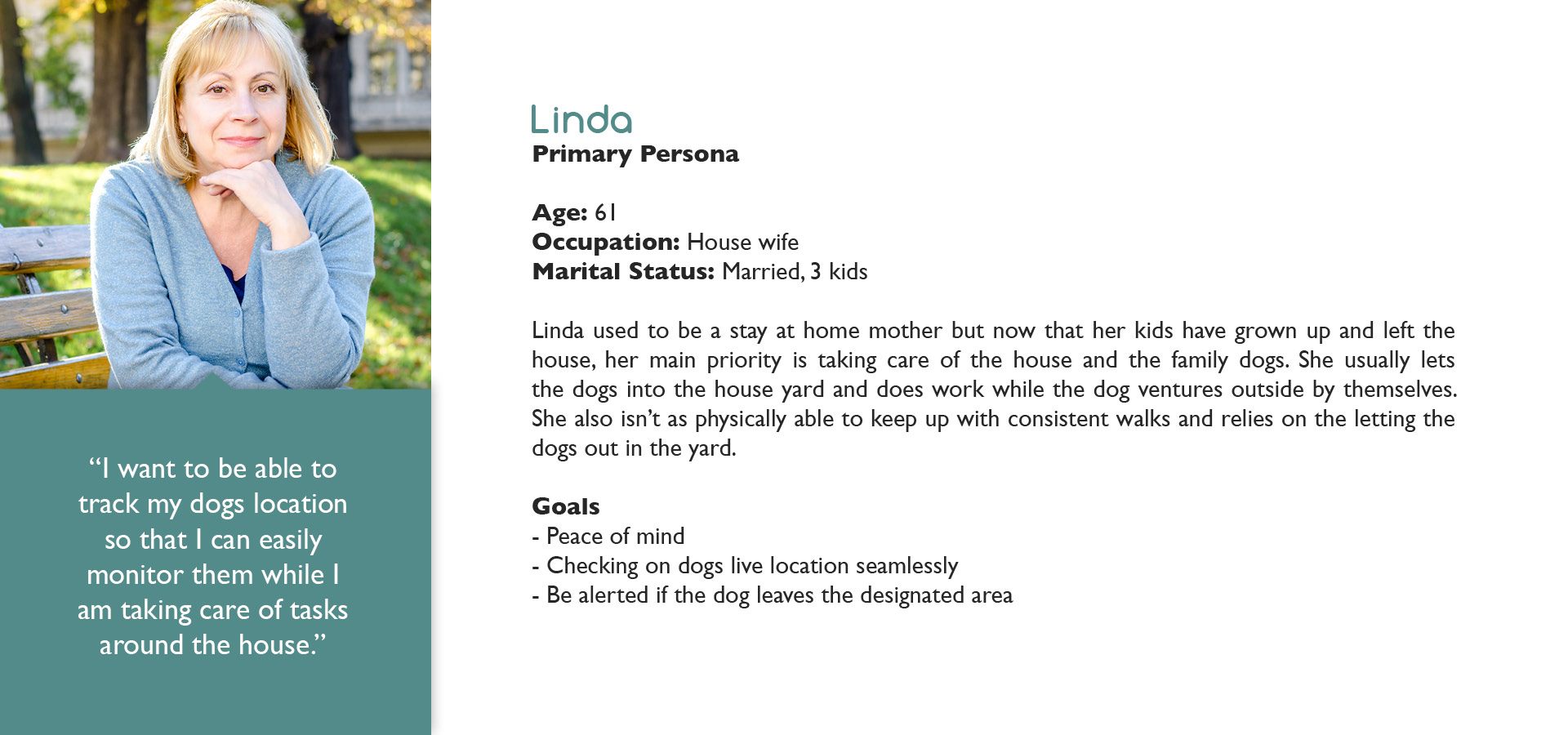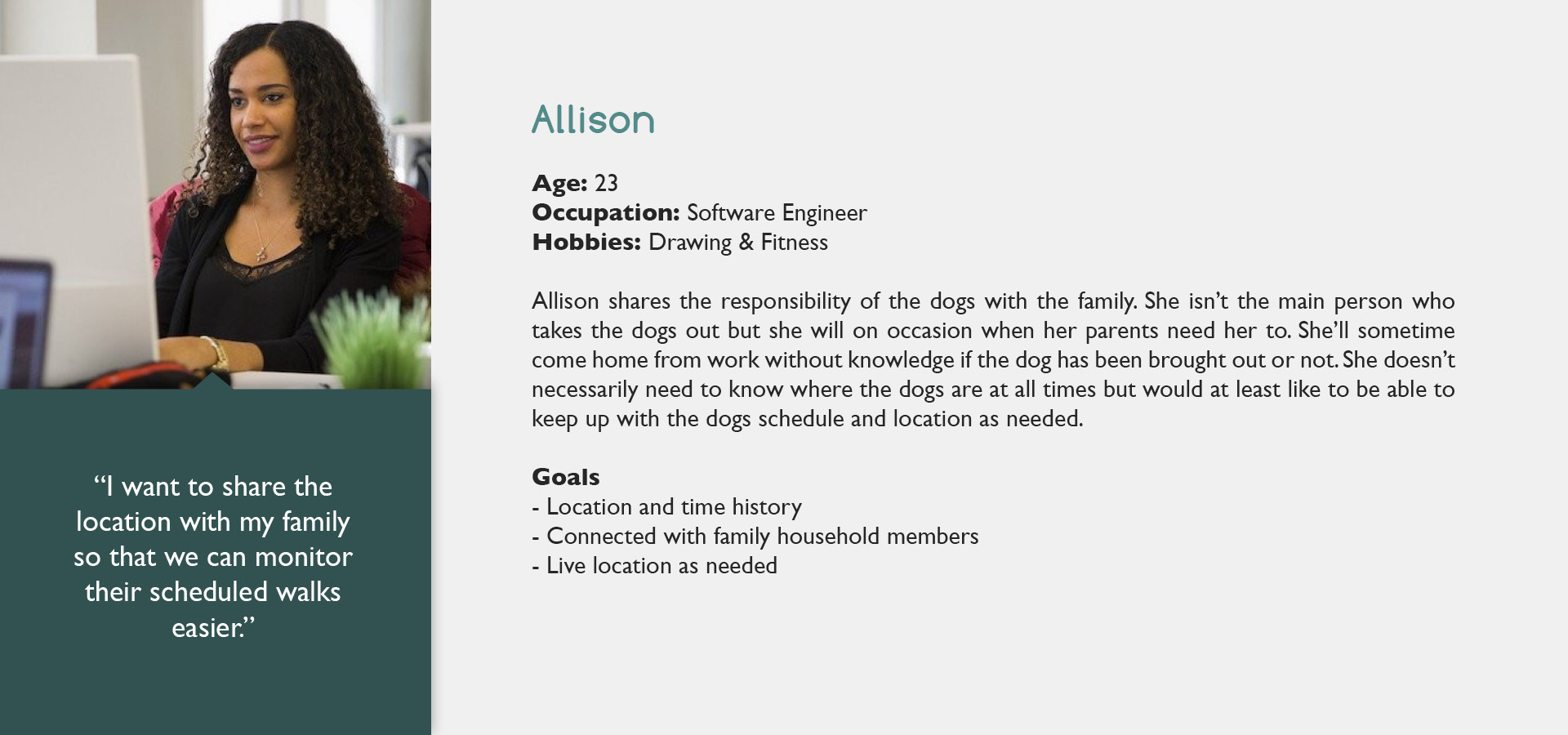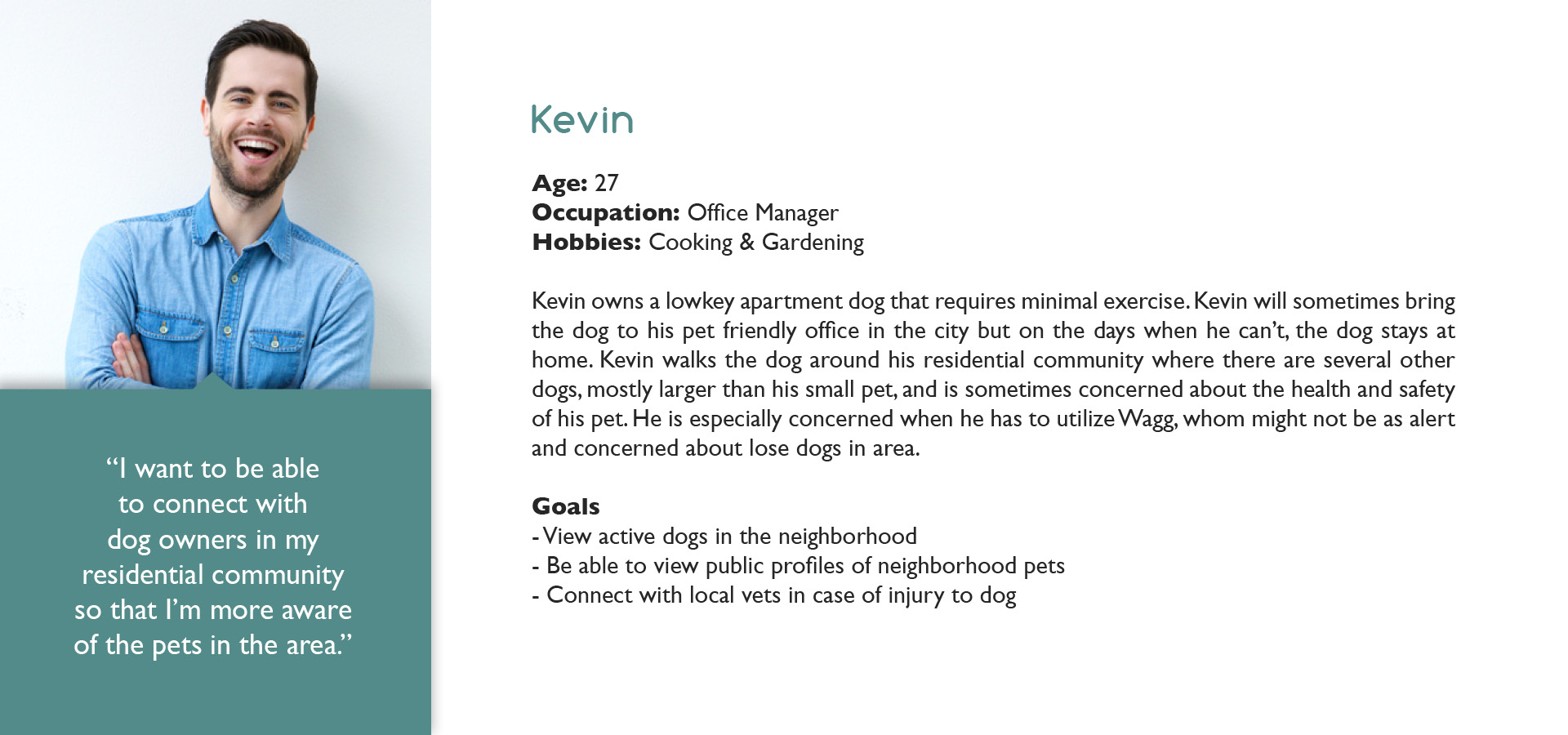 Wireframing & Prototyping
Paper-Prototypes
With low-fidelity paper prototypes, the main tasks and overall structure of the application could easily be tested in usability tests. Before moving far into development, adjustments could be made that were detectable by potential users.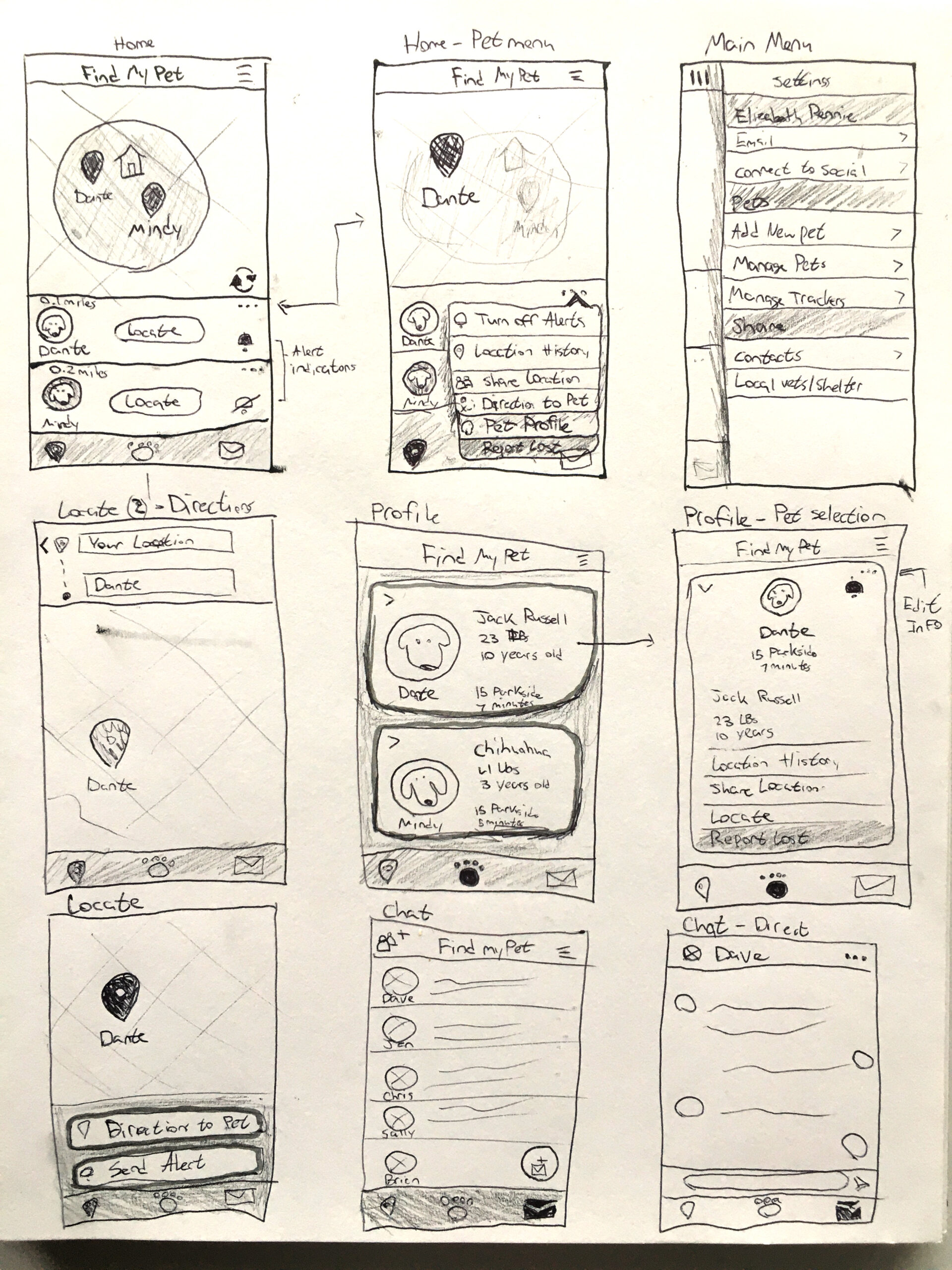 Visual Design
Branding
The branding and style guide was created through different iterations of mood boards, keeping the main functionalities and simplicity in mind.
High-Fidelity Mockups